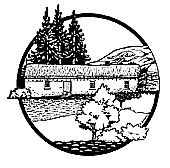 Packie Manus Byrne (1917-2015)
Packie Manus was born in 1917 in Corkermore, in the parish of Killybegs, southwest Donegal. He was the youngest of the four children of Connell and Maria Byrne. Packie's parents were crofters or subsistence farmers, eking out a living on a patch of poor, marshy land in this then very isolated townland.
Singing, dancing and storytelling were the principal forms of entertainment at the time: Packie's parents and many neighbours were noted singers and storytellers, and a fiddle hung on the wall of almost every house. Packie soon developed a keen interest in singing, dancing and playing music, and by the time he was in his teens was well known locally as a singer and entertainer.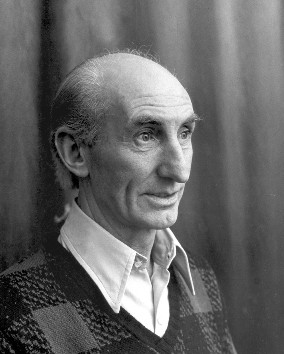 After leaving school at 14, Packie helped his parents on the farm for a few years and then left home for England. He spent the next twenty years travelling the length and breadth of England, working as a railwayman, building labourer, steeplejack, actor, dance-band musician, circus hand and salesman - to name just a few of the trades he has plied.
He also returned many times to Ireland, where he occasionally engaged in less reputable trades such as smuggling cattle and tea across the Northern Ireland border!
In the 1950s Packie fell ill with tuberculosis and spent three years in and out of hospital, chiefly in Ireland. As he convalesced his interest in traditional music and song started to rekindle, and he began taking part in music festivals, taking first prize in the ballad-singing competitions on a number of occasions.
A chance invitation to take part in a folk festival in London in 1964 launched Packie into the life of a professional folk musician, and for over twenty years he was one of the best-loved figures on the folk club and festival circuit in Britain. A versatile performer, he included traditional ballads, comic songs, whistle tunes, and storytelling in his performances. He recorded a number of albums, two of them with the American singer and harpist Bonnie Shaljean. In 1978 he played the part of Dr Carmody, one of the leading roles in Ken Loach's film Black Jack.
In 1987 Packie, now retired, returned to Donegal to take up residence in Ardara. In 1989 his autobiography, Recollections of a Donegal Man, was published.
In 1996 he published a second book, My Friend Flanagan, a collection of humorous stories. Packie's latest book, A Dossan of Heather, came out in 2001.
For a few years after his retirement, Packie continued to take part regularly at traditional-music and storytelling festivals, but as his health declined his appearances became fewer and farther between, and he lived quietly at home, letting the world come to him.
Packie Manus passed away peacefully on 12 May 2015, surrounded by family and friends.
Packie's adventurous life is chronicled in his autobiography.
For an appreciation of Packie, read the text of the
feature article published for his 80th birthday
in Living Tradition magazine.
For details of his recordings, see the
Packie Manus Byrne discography.