NEWS

ABOUT PACKIE

A DOSSAN OF HEATHER

AUTOBIOGRAPHY

TALL TALES

WHERE TO FIND PACKIE'S STUFF

DISCOGRAPHY

<!a href="catalogue.html" OUR CATALOGUE/abrbr> LINKS

QUESTIONS? CONTACT US!

---
SISTER SITES:

BRO. STEVE'S WHISTLE PAGES

SIAMSA SCHOOL OF IRISH MUSIC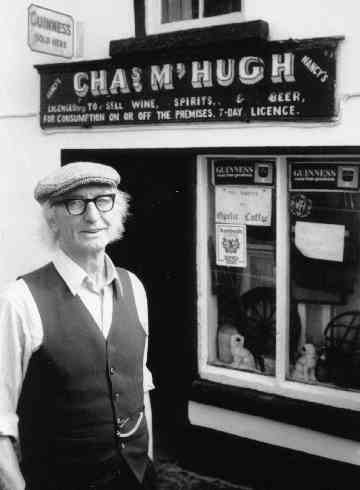 Packie Manus Byrne
18 February 1917 - 12 May 2015
Packie Manus Byrne died in May 2015 at the age of 98.
Known as a traditional singer, whistle player and storyteller, in his long and adventurous life he was also a farm hand, cattle drover, smuggler, steeplejack, house carpenter, salesman, actor, circus hand and a few other things besides.
Follow the links below, or those on the left, to learn about Packie Manus, his life, and his books.

February 2017. To mark the centenary of Packie Manus' birth, his autobiography Recollections of a Donegal Man is now available in eBook format.
Follow these links to preview (or purchase!) from kobo.com or from smashwords. Packie's collection of "tall tales", My Friend Flanagan, will be available in eBook format very shortly. Watch this space for news!

| | | |
| --- | --- | --- |
| | | |